The Club HouseEdit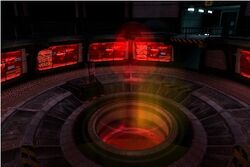 The club house of the club is currently the war room (Made by N-dreams.) The club house is the most key aspect of having a club. The Design important as it is what will keep members coming back to the club house everyday. The Club at the current state is decked with rewards from Sodium One and Two.
The FutureEdit
With the future Club houses that will be made, there is always a possibility that the S1 EPIC club house could be changed at any time.
Such as when Halloween and Christmas explodes around PSH the Club house is changed to the basic design. The Club house is normally decked out in Halloween and Christmas decorations.
Ad blocker interference detected!
Wikia is a free-to-use site that makes money from advertising. We have a modified experience for viewers using ad blockers

Wikia is not accessible if you've made further modifications. Remove the custom ad blocker rule(s) and the page will load as expected.