&nbsp 
SirJake_Brookes
Biographical Information
Nation:

UK

Birth:

04/02/1991

Physical Description
Level:

50

Gender:

Male

Height:

5'11

Weight:

10.11Lbs

Hair:

Black

Eyes:

Browm

Bands:

5

Personal Information
Allies:

All Pilots

Plasma Guns:

Yes

Multi Shot Grenade Launcher:

Yes

Tank Or Speeder:

Tank

Chronology & Political Information
Rank:

Squadron Leader Air Marshall

Year Joined:

2010

Club:

S1 E.PI.C

Name of Tank:

Red Hwak

Known masters:

Zeon__Blacktooth

Known apprentices:

Haasumhero

PSN ID:

SirJake_Brookes

Template:Link color
My Badges
Edit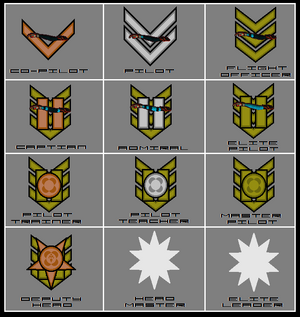 I am Jake Brookes,Squadron Leader to the RAFS7,I'm very good friend of Zeon Blacktooth & I'm his Master Pilot in his Club also Deputy Head in Salt Shooter Academy, Squadron Leader of two sister clubs under RAF Seven Squadron. RAF Guardian Corps & Sodium Lounge. I'm married to RAFS7 Co-leader Haasumhero, HRH Crown Princess Nicoline III of Sodium. I'm heir to throne to Royal Sodium Empire which is Royal Family of PlayStation Home with title HRH Crown Prince of Sodium Prince Jake The Fifth.
Per Diem Per Noctem RAF Seven Squadron Sodium One is always awake & Ready & Royal Motto Per Amo Per Honour we praise our Royal Leaders and our noble Empire. God Save The King
Ad blocker interference detected!
Wikia is a free-to-use site that makes money from advertising. We have a modified experience for viewers using ad blockers

Wikia is not accessible if you've made further modifications. Remove the custom ad blocker rule(s) and the page will load as expected.